Ethical Hacking
External Pentest (black)
Internal Pentest (white)
Combined Pentest (grey)
Red Teaming
Ethical Hacking
We thoroughly inspect your company network and map out all security leaks to fix. Compare it to a burglar checking your house for weak spots. They know best where to look, right?
Security Awareness
Security Awareness Training
Anti-Phishing Training
Security Awareness Games
Security Awareness Program

Security Awareness
We approach your staff from the perspective of a hacker. Because "seeing is believing," we deliver real-life security awareness experiences that stick! And that's the key to your success.
Ethical Phishing
Email Phishing Test
SMS Phishing Test
Phone Phishing Test
Mystery Guest
Ethical Phishing
We train your staff to recognize all possible phishing attacks by sending them simulations. In this way, we reduce cyber risks by as much as 65%, and better protect your business from hackers.
Hacker Detection Kit
Hacker Warning
Collecting Evidence
Intervention Support
Free Trial Version
Hacker Detection Kit
We intercept hackers that are in your corporate network that you don't know about. That way, you can shut them down before they make off with your data.
Security Packages
Social Engineering




Security Awareness


Ethical Hacking


Custom Package
Security Packages
To make it easy for businesses, we have created packages that allow you to schedule services on demand for available credits. Of course, we listen to what YOU want.
Security Workshops
Hands-on Pentest
Threat Modeling
Security Risk Scan
Workshops on Request
Security Workshops
We offer approachable workshops that are to-the-point and fully tailored to your environment. These allow you to give your company an immediate cyber security boost.
What customers are saying: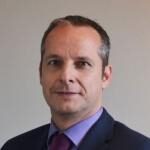 Get proactive Cybersecurity tips from our hackers