Wat is het verschil tussen Privacy en Security?
Dit is een veelgestelde vraag. Het is duidelijk dat privacy en security hand in hand gaan en vaak door elkaar worden gehaald in gesprekken. Maar er is wel een essentieel verschil en het is belangrijk om dat te begrijpen.
De verschillen
Privacy verwijst naar het juiste gebruik van gegevens die worden verzameld, opgeslagen en verzonden. In deze zin is "juist" het belangrijkste woord. Wanneer een arts of organisatie onze gevoelige gegevens verzamelt, is het hun taak om ervoor te zorgen dat de gegevens alleen voor de beoogde doeleinden worden gebruikt. Ze zullen het bijvoorbeeld niet naar een ongeoorloofde partij sturen of op Facebook plaatsen.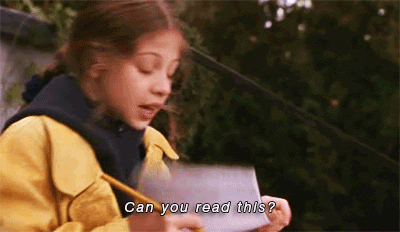 Security verwijst naar onze inspanningen om ervoor te zorgen dat gegevens niet worden gebruikt door onbevoegde partijen zoals cybercriminelen. Security betekent bijvoorbeeld
niet klikken op willekeurige koppelingen en bijlagen
, ervoor zorgen dat computers up-to-date en beveiligd zijn met een wachtwoord en controleren of de juiste personen toegang hebben tot de juiste gegevens.
Zie het zo: privacy wordt vaak opgelegd door compliance regels en organisatiebeleid, terwijl security gaat over de oplossingen, zowel de menselijke als technische oplossingen. En hoewel de twee totaal verschillend zijn, werken ze samen om één gemeenschappelijk doel te bereiken: ten allen tijde zorgen voor de vertrouwelijkheid, integriteit en beschikbaarheid van gevoelige informatie, op elk niveau, ongeacht wat.
Een praktijkvoorbeeld: de GDPR
Een mooi voorbeeld van de synergie tussen privacy en security is de nieuwe Europese privacyregelgeving. De GDPR (of ook Algemene Verordening Gegevensbescherming – AVG genoemd) gaat over het beheer en de beveiliging van persoonlijke gegevens van Europese burgers. Als organisatie moet u vanaf mei 2018 kunnen aantonen welke persoonsgegevens u verzamelt, hoe u deze data gebruikt en hoe u ze beveiligt.
Contact
Wenst u een security of privacy awareness sessie voor uw medewerkers? Vul dan onderstaand contactformulier in en we nemen zo spoedig mogelijk contact met u op.